Instruments for Sale:
New Cellos For Sale
Please call for available used inventory.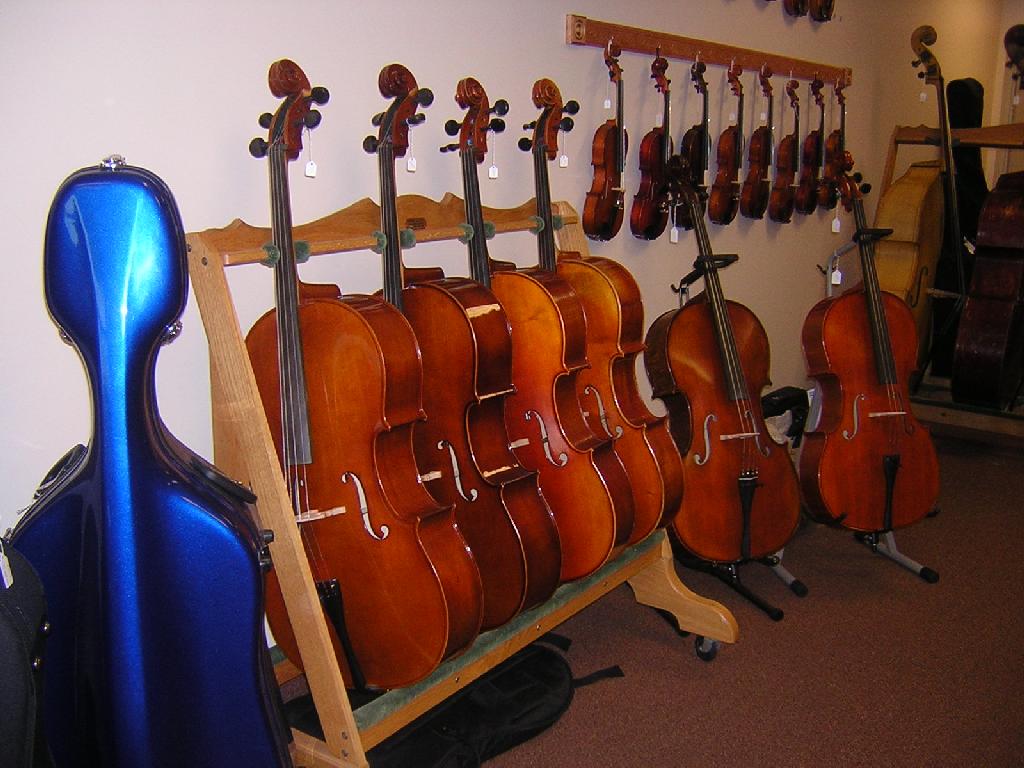 If you would like more information about our instruments, please call the shop or send us an e-mail (see above). Better yet, stop by our shop and tell us exactly what you are looking for!
Wanted: Cellos!
We are always always looking for used cellos, especially fully carved older cellos by Schroetter, Schuster, Juzek etc. Trade-ins welcome. Contact us to see if you might have something we would like.